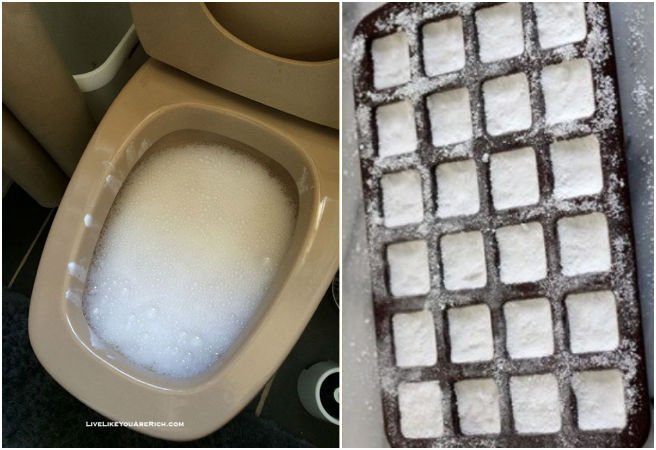 I honestly don't really enjoy cleaning my house. And the worst place to conquer is The Toilet. I tried toilet store bought toilet bombs which is strong smelly and was dumped off after one night, the whole family cannot stand for the smells it released!! Here's a very cool DIY trick to make cleaning your toilet easy and in a strange way.
By mixing a bunch of ingredients and letting them dry in molds, you can create some effective but very inexpensive toilet cleaning bombs! Just drop one in your toilet and watch the magic happen.
Here's what you'll need:
1/2 cup of baking soda
1/2 cup of citric acid
essential oils
spray bottle with water (optional, to spray in essential oils)
moulds
Once you create it, you simply drop it in the toilet and watch it do its thing. It will start bubbling and before you know it your toilet will be sparkly clean. It works almost as if it were magic! Watch the video below to learn how to create it. And don't forget to share this very cool trick with your friends and family!
Video Via Naturally Thrifty Mom
Sara McFall of My Merry Messy Life has a wonderful recipe for non-toxic liquid toilet bowl cleaner. To make her version, you'll need:
1/4 cup liquid castile soap
1 3/4 cup water
2 tablespoons baking soda
8-10 drops of essential oils (With this recipe, you can use whatever scented soap and essential oils you prefer. Lavender soap gives off a soothing aroma, whereas lemon, orange, eucalyptus and tea tree essential oils all have an invigorating scent. )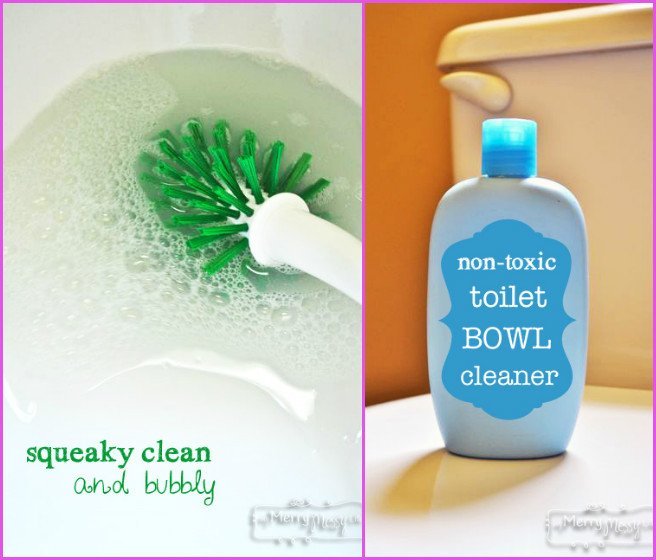 Homemade Toilet Bowl Cleaner Recipe – Non Toxic Via My Messy Merry Life
Meagan Visser of Growing Up Herbal suggests keeping things simple. For her recipe, all you need is baking soda, vinegar, and a strong disinfecting essential oil of your choosing. You can find the full tutorial on her website.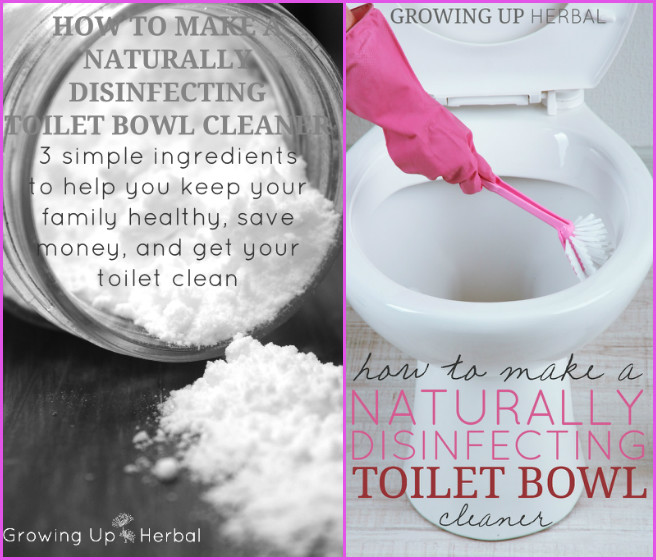 DIY Naturally Disinfecting Toilet Bowl Cleaner Via Growing Up Herbal